Got this machine yst from Kaufland. Promo item.
It costs me 79€. :(
But they give the voucher to get 320 kapsuls for free. Woth value 80€. :) Does it mean that I bought the maschine for -1€? lol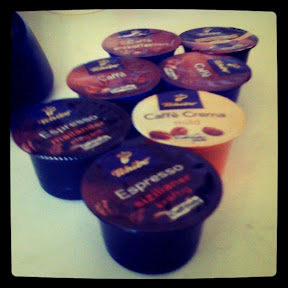 Dint have any big glass to do latte n mocha now. Aikz.
Will post pic of cheewei'starbucks coffee soon. Oh, and must learn the heart shape for cappuccino.<3 -special thx to Maxx for letting me know about this great promotion.-